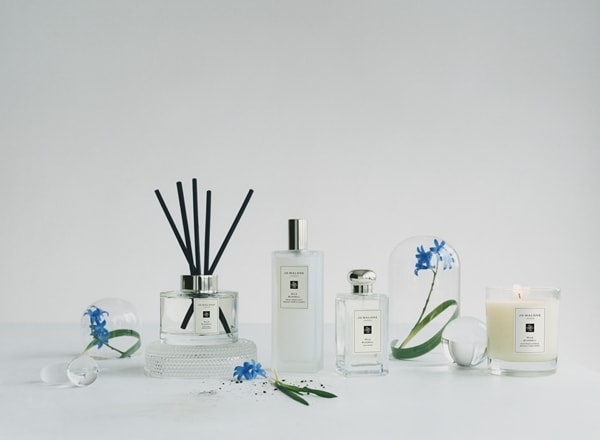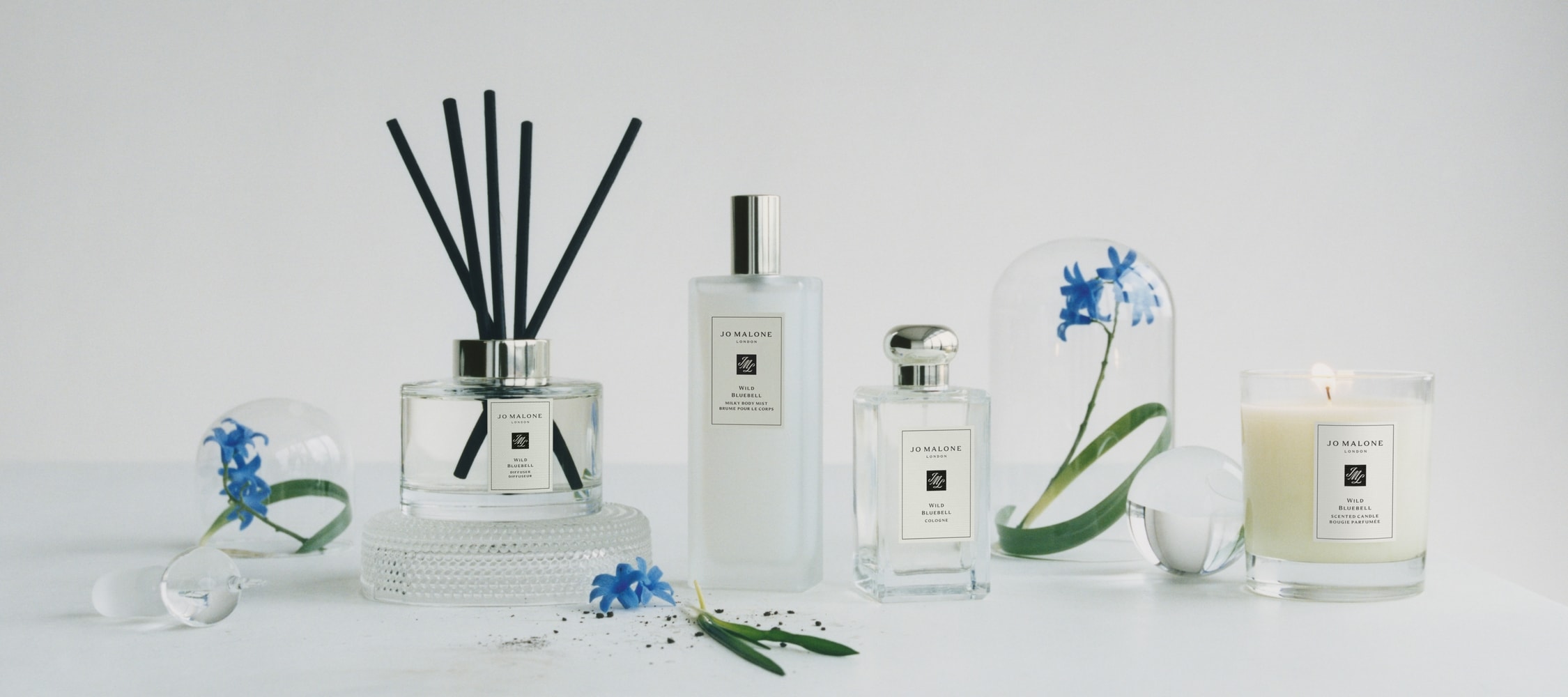 Find Your Signature Scent
Discover Jo Malone London's Fragrance Families
Whether you're heading for a fancy night out or looking for a scent that is appropriate for everyday, matching your outfit with a fragrance is a great way to complete the look. After all, wearing fragrance shouldn't be thought of as merely an accessory but rather an extension of your overall ensemble.

Finding your signature scent may seem like a daunting and complicated process, but we're here to assure you that it doesn't have to be a hard task. A little fragrance know-how can go a long way and fortunately we are here to help.

What are fragrance notes?
The top, heart, and base notes can be thought of as building blocks of a fragrance, working in combination to achieve the desired overall scent. Understanding how these notes can help you determine the overall scent profile and evolution of a fragrance.
Top notes generally have a light and fruity aroma. Popular fragrance notes include lime, mandarin, and lotus. The main purpose of a top note is to give off an initial impression before transitioning into the heart notes.
Heart notes form the "True Impression" of the fragrance since they're the main scent you smell after the top notes fade. These notes are often more subtle and complex and help round out the overall character of a perfume. Examples of a fragrance's heart note include rosemary, peony, and white lilac.

Base notes are the most long-lasting impression of the fragrance. These notes are rich in nature and are often the lasting impression of wearing the perfume. Some base note examples include cedarwood, sage, or moss..
At Jo Malone London, our Colognes are carefully crafted by mixing just the right balance in top, heart, and base notes to achieve a beautiful yet well-rounded scent..
Explaining The Jo Malone London Fragrance Families
Our fragrances are beautifully crafted across six fragrance families. These notes range from fresh and uplifting citrus scents to opulent florals and warming woods.
Feel refreshed, energized, and enlivened through the crisp, zesty character of a citrus scent. Our scents include Lime Basil & Mandarin, Grapefruit, Earl Grey & Cucumber, and Basil & Neroli.
Our fruity fragrances burst with mouth-watering juiciness and delectable sweetness. For a fruity top note paired with a woody base note, explore the English Pear & Freesia and Blackberry & Bay scents. If you're after that extra fruitiness, consider the Nectarine Blossom & Honey scent, which has a cassis top note paired with an acacia honey heart note and a peach base note.
Explore the world's most enchanting flowers and celebrate their romanticism with a modern twist through our light floral scents. Our colognes include English Pear & Sweet Pea, Wild Bluebell, Red Roses, Poppy & Barley, White Jasmine & Mint, as well as Fig & Lotus Flower.
Discover the intoxicating and exotic full-bodied florals that are the essence of femininity. Our range contains a plethora of scents, including Peony & Blush Suede, Honeysuckle & Davana, Mimosa & Cardamom, Orange Blossom, Velvet Rose & Oud, Jasmine Sambac & Marigold, Tuberose & Angelica, as well as Blue Agava & Cacao.
If you're after something aromatic and fresh, then look no further than these spicy fragrances that are unmistakably magnetic. Our English Oak & Hazelnut, Amber & Lavender, Vanilla & Anise, and Nutmeg & Ginger scents are bound to invoke a strong olfactory response.
Stay grounded with our earthy and aromatic scents as we celebrate notes such as vetiver and cedarwood. Our range here includes Pomegranate Noir, Wood Sage & Sea Salt, Myrrh & Tonka, Oud & Bergamot, Dark Amber & Griner Ginger Lily, Vetiver & Golden Vanilla, Wild Fig & Cassis, Cypress & Grapevine, and Bronze Wood & Leather. We also created the scent "154", which is the street number of our first boutique. This scent contains ingredients now synonymous with our brand, including mandarin, lavender, and vetiver.

Experiment with Scent Layering
Scent layering is a concept unique to Jo Malone London. We firmly believe that our customers should have the ultimate say in how they express their scents, which is why our fragrances are designed with paring in mind.
Consider Your Motives Wearing Scent
It's important to consider why you want to wear fragrance. Are you looking for a scent to match the season? Or are you simply looking for a pleasant scent to wear during your daily routine? Either way, our expert team have crafted a wide range of scents that are bound to meet your requirements.
If you're looking for a go-to summer fragrance, look no further than the Lime Basil & Mandarin fragrance. Our signature cologne combines peppery basil and aromatic white thyme to bring an unexpected twist to the scent of limes on a Caribbean breeze.
For autumn, we love Amber & Lavender. The fragrance contains a French Lavender heart note that pairs elegantly with the Amber base notes to create a honey and hay aroma that's wrapped in woody warmth scent.
For spring, our Peony & Blush Suede cologne is a popular choice. The fragrance provides an essence of charm – Peonies in voluptuous bloom, exquisitely fragile. The fragrance has a crisp red apple top note that captures the mouth-watering juiciness of apple, opening the fragrance with an innocent, fruity taste.
Finally, for winter we would recommend exploring Pomegranate Noir, a smoky and sensual scent that's exquisitely fruity thanks to top notes of pomegranate. This scent also layers beautifully with a Honeysuckle & Davana cologne for some added warmth.
Ultimately, choosing the right fragrance to match the occasion is a personal choice. Always pick a scent that you're comfortable with and don't be afraid to experiment with scent layering to create your signature scent.
Should I wear the same fragrance every day?
How can I discover the right scent for myself?
How to get the most out of your scent?
Can fragrances be worn by both males and females?