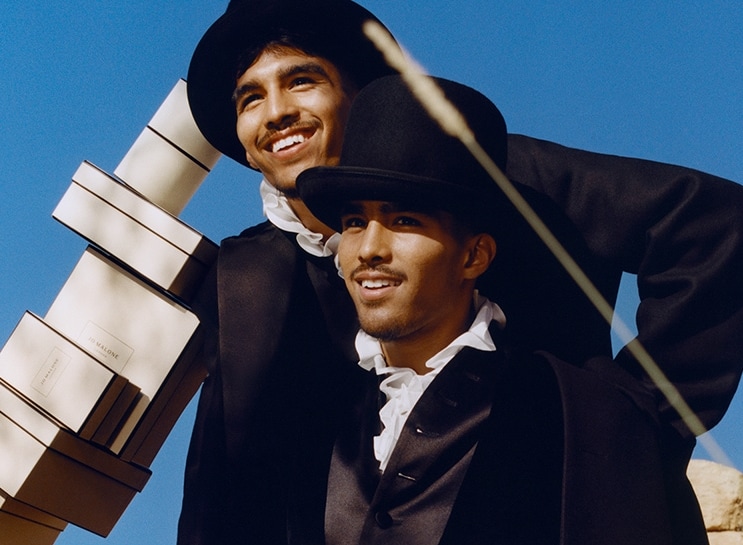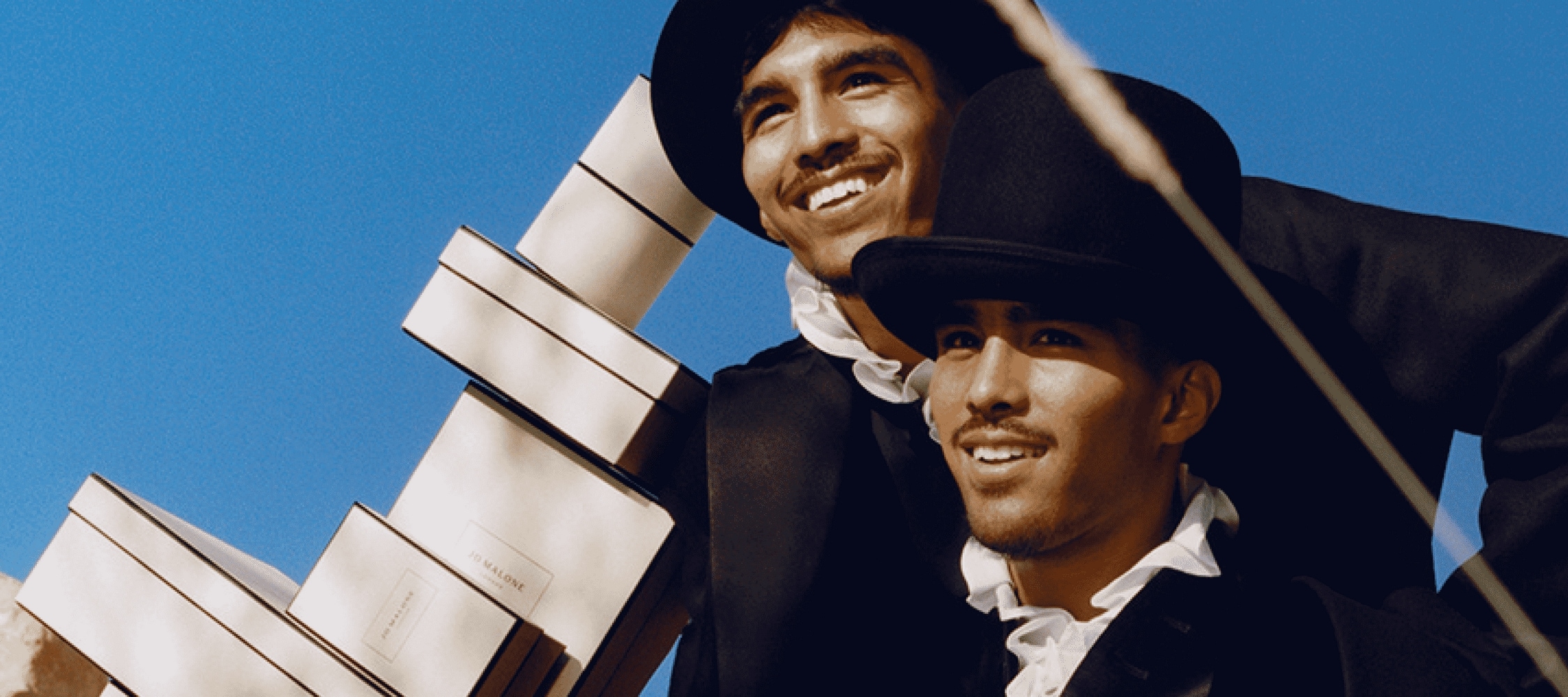 Whether you're considering a fragrance gift set, a candle gift set, or gifting an individual perfume, taking the time to carefully consider the following factors can help you select a gift that is both meaningful and much loved.

Why fragrance is a good idea for gifting?
Gifting fragrance is a great way to show someone that you care and have put thought into their gift. Whether for a special occasion or just to surprise someone no reason necessary, a fragrance gift set is the perfect choice and here's why.
Gifting a memory
The sense of smell is closely linked to memory; a particular scent can bring back memories of a person, place, or event. For example, the scent of orchards may remind someone of their grandmother's garden. In contrast, the scent of pine may remind them of a holiday spent in the mountains.
Gifting perfume or candles can help the recipient re-live happy memories, making it a meaningful gift. Selecting a scent that reminds them of a particular place or person is incredibly thoughtful, with spritz or a warm glow of candlelight helping the recipient recall their favourite memories.
For example, if they wanted to relive the same orchard garden moments mentioned above, our English Pear & Freesia Home Candle would be the ideal choice. This serene candle mellows the mood with the autumnal scent of a ripening pear orchard.
Similarly, gifting a couple a Lime Basil & Mandarin Luxury Candle engraved with their wedding date makes for a very personable gift. Blending the essence of aromatic mandarins with the peppery notes of basil, complemented by subtle hints of amber wood, the scent is popular choice. Through the gift the couple can relive the happiness from their wedding day months or years down the line every time they light it.
Perfect for any occasion
There's a Jo Malone London fragrance for any occasion. Whether you are looking for a birthday gift, a thank-you present, or a romantic gesture, a fragrance is the perfect choice because of the versatility in our offerings. We ensure that there is a high-quality fragrance for every taste.
You also don't need to limit yourself to colognes. Our Most Loved Bath & Body Gift Set contains our rich Peony & Blush Suede Body Crème along with our Lime Basil & Mandarin Bath Oil, a luxurious combination perfect for those that need a little me time.
Long-lasting enjoyment
One of the main reasons why fragrance makes such a great gift is that they offer long-lasting enjoyment. A bottle of fragrance can last for months or even years depending on the frequency of use. This means that someone receiving a fragrance gift set can continue to enjoy it long after the initial gift-giving occasion has passed.
Now choosing the fragrant gift can use a little know-how, fortunately we are on hand with some knowing tips.
Match the season
It can be nice to consider the season when selecting a fragrant gift. Certain scents are more suitable for particular times of year, and choosing a scent that aligns with the current season can make the gift feel timely. For example, a citrus fragrance such as Lime Basil & Mandarin is often a go to for spring and summer. However, spicy scents like English Oak & Hazelnut are better suited for Autumn and winter. Gifting a set of candles in seasonal scents can be a thoughtful gift, as they can be used to add ambience and fragrance to any room.
Consider the occasion
The occasion is another important factor to consider when choosing a fragrant gift. For instance, when searching for a hosting gift consider whether it's a formal affair or a simple get together. A formal event calls for a more sophisticated and elegant scent like the Myrrh & Tonka Deluxe Candle. This candle exudes a scent that fills the room with captivating myrrh tree resin travelling on the warm desert air, beautifully crafted in a black glass design.
At the same time, a fun and playful fragrance like the Grapefruit Home Candle might be better suited for a casual gathering. This candle fills the room with abundant grapefruit groves ripening in the blazing sun, crafted in our signature glass design. It's also important to consider the recipient's personal preferences. If they love a particular scent, choosing a gift that aligns with that preference makes a safe and thoughtful option.
Determine the mood
In addition to the season and the occasion, it's important to consider the mood you want the fragrant gift to convey. Some scents are energising and invigorating, while others are calming and relaxing. For example, a gift of a candle gift set with uplifting scents like English Pear & Freesia is a great choice for someone who needs a pick-me-up. In contrast, a fragrance gift set with soothing scents like Pomegranate Noir could a better choice for someone craving relaxation and in need of a little me time.
Consider the personality
The recipient's personality is another key factor to choosing a fragrant gift. Paying attention to the recipient's personal style and preferences can help you choose a gift they will truly appreciate and enjoy. A cologne or candle gift, such as those in our Peony & Blush Suede collection, can be luxurious and indulgent. This will be especially appealing to those who love experimenting with different fragrances and making a statement with their scent.

Consider the decor
It's worth considering the decor of the recipient's home when selecting a fragrant gift. If their home is decorated in a modern and minimalist style, a gift of a sleek and stylish Wild Berry & Bramble Townhouse Duo could be a great choice. It's crafted in a textured bisque porcelain and hand-finished in the UK, which make it an inviting addition to any home for those with a discernible eye.
On the other hand, if their home is more traditional and with a cosier feel, a set of gift candles in warm and inviting scents might be a better fit. The smoky Pomegranate Noir Home Candle and the floral Velvet Rose & Oud Diffuser are great options here.
And for those that are still unsure what fragrance the recipient would like, buying a gift card instead is a brilliant choice.
Make it personal
At Jo Malone London, we like to go the extra mile and place close attention to the details. We offer customisation services, such as engraving a message onto a cologne bottle, personalised embossing on the gift box, or even choosing a coloured cap. These small touches go a long way in making a glowing first impression and for a gift to feel true to the recipient.
Our fragrances have also been expertly designed with Scent Layering in mind and our gift sets are a great way to get experimental. Pairing a fragrance with another offers the option to create a more customised scent, making it even more special and unique to the recipient.
Universally popular
Candles are a failsafe option for those who may feel a little stuck. Candles are a classic and timeless gift that can be enjoyed by people of all ages and genders. Whether you choose a classic scent or something more modern and trendy, a candle can help add warmth to just about anyone's home.
Candle gift sets are, therefore, a reliable choice for those who may not know the recipient's preferences or interests. For example, consider showing up with the Lime Basil & Mandarin Home Collection if you're attending a housewarming event. This candle and diffuser set offers a beautiful scent that is bound to have you invited back time and again.
Is there any fragrance that should not be gifted?
Does Jo Malone London provide packaging services?