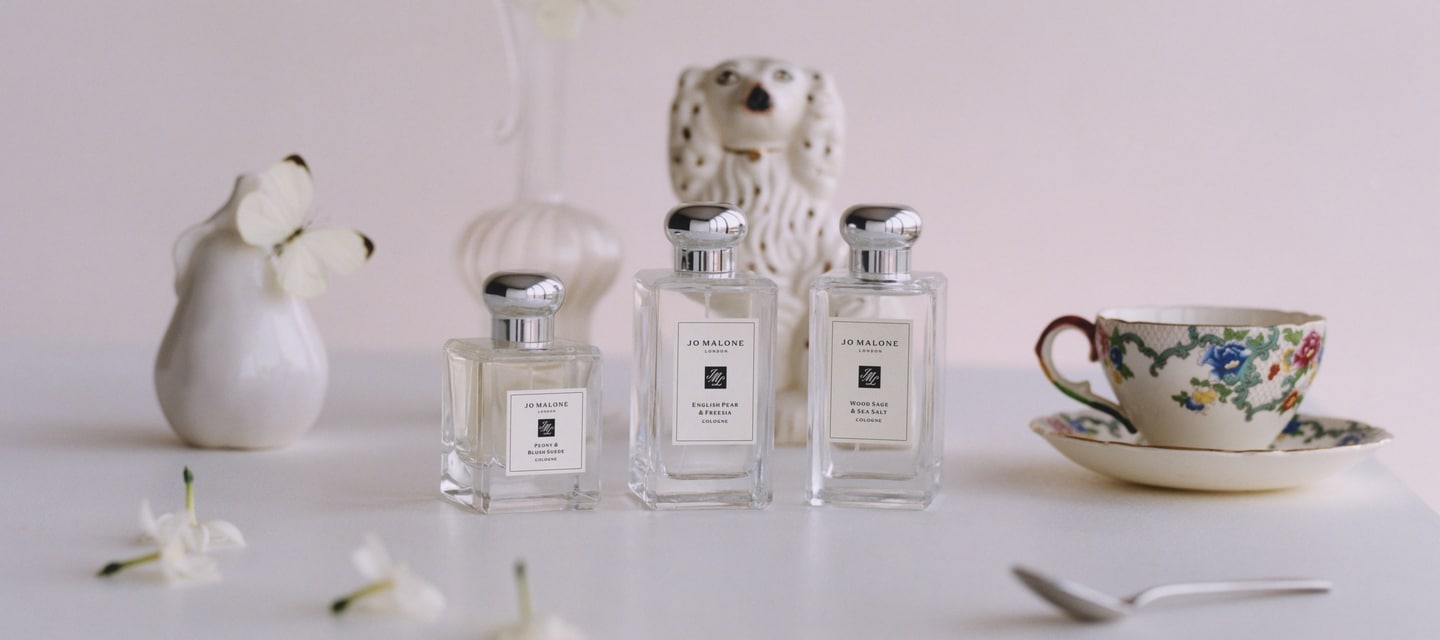 How & where to apply cologne
Fragrance is a powerful tool for expressing personal style and leaving lasting impressions. Whether you prefer strong scents or more subtle and understated ones, the right perfume can enhance your overall look and make you feel more confident.

The Art of Wearing Fragrance
Let's delve deeper into the art of wearing fragrances, including choosing the right scent, wearing a scent to match the mood or occasion, how to apply perfume, and where to spray cologne.
By the time you're done reading this, you'll be on your way to being a fragrance expert, equipped with helpful tips on how to get the most out of your cologne.
When choosing a fragrance, consider your tastes, personality, and the image you want to project. Think about whether you want a citrus, fruity, woody, or spicy fragrance. For example, if you're a fun, bubbly person, you might consider wearing a fruitier fragrance. However, if your goal is to project mystery and allure, consider Oud & Bergamot Cologne Intense. This fragrance exudes a deep and woody scent mixed with a zesty aroma that's both hypnotic and alluring.

Before making a purchase online, we also advise you to consider trying the perfume in a store near you first. Our in-store experts are more than happy to help and provide pointers on how to discover your new favourite scent.

Wear Scents According to Timing and Season
Consider the occasion or event you're attending and whether the perfume you're wearing complements the mood.
Day time
For the day, we like to opt for lighter, uplifting, and energising scents. Citrus fragrances such as Lime Basil & Mandarin are a great choice as they are bright and invigorating, giving you that extra pick-me-up in the morning. This fragrance contains a zesty top note, paired with a refreshingly aromatic heart note, layered with an earthy base note.
Night time
For a night out, you may want to go with something that feels a little heavier and opulent. The aromatic and sensuous Cypress & Grapevine Cologne Intense is an excellent choice here. This fragrance gives off a resinous woody note blended with amber juicy grape notes, resulting in a warm and earthy scent with a hint of sweetness. Whether you're attending a fancy dinner or dressing to impress, this cologne is bound to make you stand out.
Spring & Summer
During the warmer months, it's nice to go with light, juicy fragrances that are refreshing and cool. Fruity scents like English Pear & Freesia are perfect for hot weather, as it's light and invigorating. Floral fragrances can also be a great choice for summer. Look for scents with light, fresh flowers like Orange Blossom.
Autumn & Winter
Autumn and winter provide a great excuse to switch to richer, more intense fragrances with woody and spicy notes. These scents are perfect for the colder months, as they are warm and comforting.

Our Tuberose Angelica Cologne Intense is a great choice during autumn. The Tuberose has a rich floral scent often associated with the season. On the other hand, the amber wood base note provides an addictively warm and cosy scent during these months.

During winter, one of our most loved colognes of choice is Myrrh & Tonka Cologne Intense. This cologne radiates warm almonds and the lush vanilla notes of the tonka bean, which are noble and intoxicating. Overall, you can expect a deep and intense scent profile, ideal for cosying up during the winter season - try spritzing on a scarf to snuggle up to.

Choosing a fragrance that reflects your style and mood is important regardless of the occasion or season. Don't be afraid to experiment with different scents and find one that truly speaks to you. Break the rules - for what truly matters is that you experiment, play, and find something that works for you.
1. Moisturise before applying your perfume
It's a good idea to moisturise your skin with a lotion or oil. This helps create a smooth, even base for the fragrance and can also help the cologne last longer.
2. Apply right after a shower
When you shower, your pores open up, making your skin more receptive to the fragrance. Additionally, the warm, damp environment created by the shower can help the perfume spread more evenly across your skin rather than concentrating on one area.
3. Spritz on pulse points
Pulse points are areas where blood flows near the skin's surface, such as the wrists, inner elbows, collarbone, and behind the knees. These are ideal places where to spray cologne, as the heat from your body will help release the scent.
4. Dab, don't rub
When applying perfume, hold the bottle about six inches from your skin and spray it onto the pulse. Dab it on rather than rubbing it in, as rubbing can break down the fragrance molecules. This will help the fragrance spread more evenly and release its full potential.
5. Spray your hair and clothes
If you want to have a particularly long-lasting scent, you may want to consider spraying it onto your hair and your clothes. Just be sure to avoid spraying it directly onto your roots.
1. Don't overdo it
Less is often more when it comes to perfume, so be sure not to go overboard with your application. A few spritzes should be enough to leave a lasting impression and a fragrant trail.
2. Don't apply to broken or sensitive skin
If you have any cuts or abrasions on your skin, it's best to avoid applying perfume to these areas. The alcohol in the fragrance can be irritating to broken skin, and it may cause discomfort or stinging.
3. Don't store your scent in direct sunlight
A hot and humid environment near radiators, windowsills, or in the bathroom can accelerate evaporation of your fragrance. Instead, it's best to store your fragrance in the original packaging in a cool, dry, and dark environment to preserve its scent and longevity.
4. Don't spray on jewellery
Perfumes contain alcohol which can potentially tarnish or discolour certain metals. To avoid this, it's best to let the fragrance dry before putting on your jewellery.
How to pair scents together?